A snow emergency marks the beginning of a city wide parking ban and is indicated by flashing amber lights placed around the city. The Parking Ban will be in effect beginning at midnight and ending at 6:00 am (unless otherwise stated). 
During a snow emergency: 
A parking ban will be in effect for ALL city streets
A parking ban will be in effect for ALL city owned parking lots (with the exception of either the north or south end of the Durkee Street parking lot)
Any vehicle remaining in any of the restricted areas after midnight will be towed AT THE EXPENSE OF THE OWNER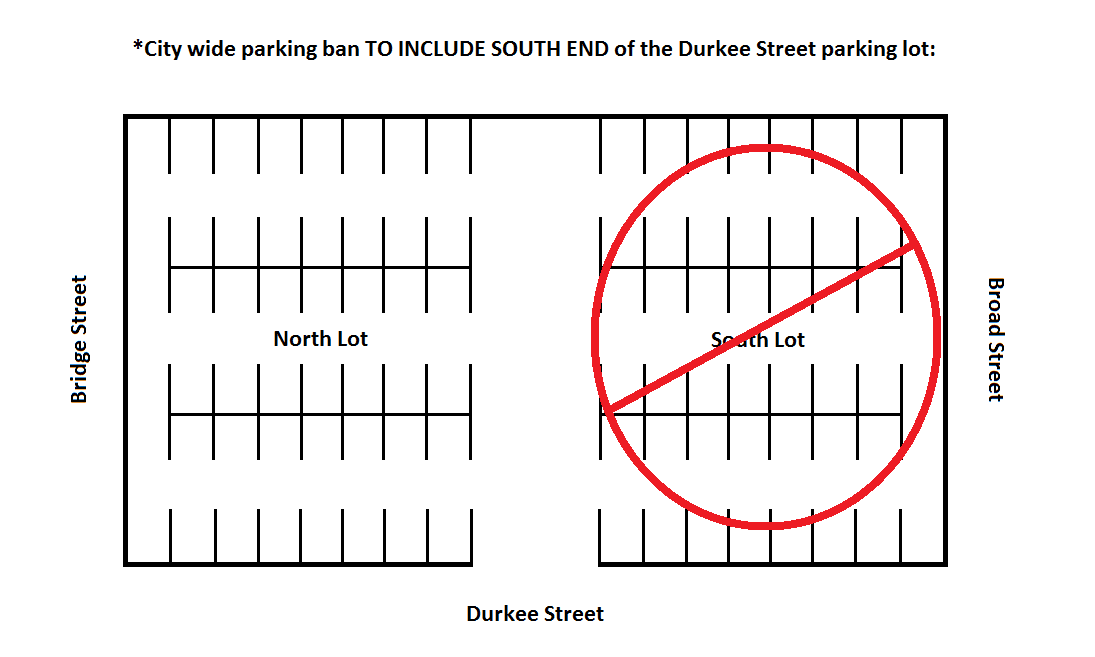 Snow Emergency announcements are made on all local news channels and radio stations, the City of Plattsburgh's website, www.cityofplattsburgh-ny.gov, and on the Plattsburgh Police Department's facebook page, www.facebook.com/PlattsburghPD, as well as Twitter, www.twitter.com/PlattsburghPD.